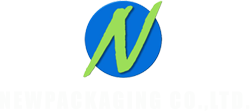 PET Strapping Line
Pet strap, a new environment-protective packing material, has been widely used in many different fields such as ceramic industrial, wood industry, can packing industry, fiber packing, steel industry, architecture materials binding, paper plants , aluminum ingot, chemical industry and so on.

Specifications:
PET packing straps for manual, automatic, semi-automatic
Width: 9mm. - 19mm.
Thickness: 0.6mm - 1.0 mm.

PET strap has many advantages:
1) Excellent Tensile Strength and Welding Strength;
2) Splendid Tension Maintenance;
3) Good Rusty and Chemical Resistance;
4) Safe and convenient for operation without the sharp edge;
5) Alternative colors according to the packing style;
6) Easy, safe and economical to use
We are able to produce PET strap with different sizes according to different needs.

PP Strapping Line
stable quality, light specific gravity and biggest length of same weight in one roll

Specifications:
PP plastic packing straps for manual, automatic, semi-automatic
Width: 9mm-15mm
Thickness: 0.6mm. - 0.65mm.
Colour : red, yellow, green, blue, black etc.
We can print words on the strips according to customer's requirements

Steel Strapping
The product is made from ordinary carbon structured or high quality carbon structured steels via cold-rolled. It is application for bundling and packing of wood, paper, cotton spinning, glass,
stone, steels, weld tube and so on large objects.

Specifications:
Steel Strapping
Size: 16, 19, 32 mm.
Thickness: 5.5mm. - 0.80mm.


Stretch Film
Stretch Film made from LLDPE for handle Tool and pallet wrapping machine.
Stretch Film is used to hold items together in packaging and designed to cling tightly to objects and provide a secure overwrap to protect them from shifting during transport

Specifications:
Size : 30mm. – 50mm.
Thickness: 15mic. – 30mic.

Features:
• Two-side Cling
• High clarity for clean pallets & improved warehouse management
• Protection of your products with long-term load retention
• Ensuring super tight load stability for high-security storage & transit
• Resistance to high puncture with a multi-layer structure
• Customized sizes with UV-stabilization option
• Optimal film usage with stretch ability up to 350 %
• Use on automatic pallet wrapping machines with low noise for machine stretch film
• Full Benefit without investing in machinery for manual Stretch Film

OPP Tape
OPP Tape is made with special OPP film and coated with water or rubber base acrylic adhesive

Features:
• Excellent adhesion and shear properties.
• Resistance to cold and heat.
• UV stabilized - Won't lift off cartons.
• High mechanical strength and good impact resistance.
• Ideal for use in dispensers.
Applications:
• Shipping, packaging, bundling, wrapping.
• Ideal for sealing of cartons, merchandise, pallets
• Excellent performer for both hand and machine application.


Pneumatic Strapping Tool
XQD-19 Pneumatic Strapping Tool, hand strapping tool for PP&PET Strap

Specifications:
Model: XQD-19
Air pressure: 0.5-0.8MPa(72-100PSI)
Suitable strap: PP/PET
Strap width: 13,16,19mm
Strap thickness: 0.5-1.2mm
Tension: >3000N
Adjust range welding time: 2-5s

The features of our Pneumatic Strapping tools:
• Straining, sticking & cutting the strap pneumatically in one time.
• Driven by pneumatic motor with low noises & malfunction rate.
• Don't need power & safe to operate.
• Light weight for portable use or handling
• Excellent tighten strength reach to 300kg.
• Sealing the strap without the steel buckle and save the cost.
• Suitable for the packing of the steel, timber, brick, fiber and so on.

NEW PACKAGING CO.,LTD.
21 Soi Phetkasem 47 , Phetkasem Road, Bangkae, Bangkok 10160 Thailand
Mobile +66 (0) 8 9918 2861 , Tel/Fax +66 (0) 24554109
www.newpackaging.co.th
Email:sales@newpackaging.co.th